Skip to Content
Learn More About the American Adoption Process
Are you and your spouse thinking about adoption? Even the most enthusiastic parents can be daunted by the extensive American adoption process. You have to meet many qualifications and file lots of legal paperwork before you ever get the adoption certificate. This complicated process is why you need an experienced adoption attorney on your side. At Park & Caporrino, adoption is one of our primary concentrations. We want to help families in Essex County, Bergen County and Hudson County adopt a new child into their family. Learn more about this complex process and how you can ensure your best chance of a successful adoption.
Who Can Adopt in New Jersey
Not just anyone can adopt a child in New Jersey. State law restricts adoption to individuals who are at least 18 years old and at least 10 years older than the child they wish to adopt. If you meet this requirement for adopting a child, you must also undergo a home study. This process is designed to ensure that the adopted child will be placed in a safe, healthy, and nurturing home. Adoption agencies will also review references, parents' health assessments, verification of income, and any other personal data deemed necessary. Once you've completed all these steps and met each requirement, you'll be cleared to adopt a child.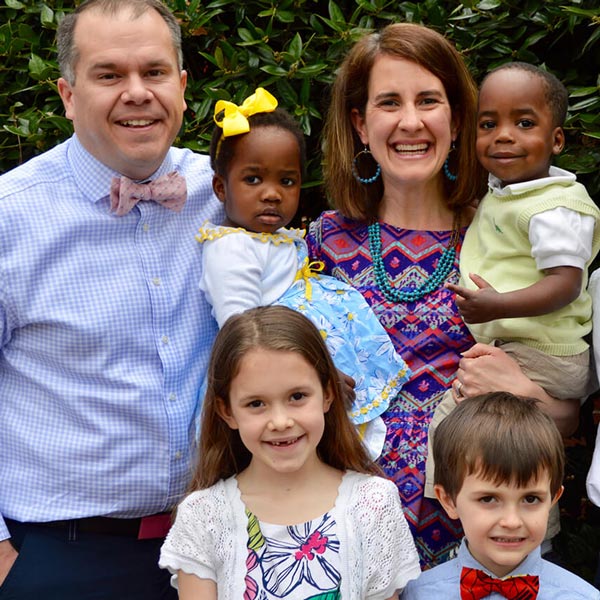 Making the Decision to Adopt
At Park & Caporrino, we understand that adopting a child is a massive undertaking. You're choosing to care for a brand-new family member, and that's a serious decision with lifelong implications. Because adoption is a major decision in your life and that of a child, we encourage you to seek an experienced attorney for advice. Child adoption is an incredibly complex process, and you need legal assistance focused on helping parents adopt. The team at Park & Caporrino concentrates much of its energy on streamlining the adoption process as much as possible.
Types of Adoption to Consider
While we often talk about adoption in general terms, there are actually several different methods of adopting a child into your family. Fortunately, Park & Caporrino can help you navigate some of the most common types of adoption. Be sure to have a basic understanding of the methods of adoption in the United States:
Open Adoption: Open adoption encompasses numerous different circumstances surrounding adopting a child. In general, an open adoption means the child's birth parents will have the opportunity to schedule regular visitations with the child.
Closed Adoptions: More common in the twentieth century, the adoptive parents and birth parents were not given each other's names or other personal information. Today, private adoptions tend to be more open. In many cases, the child has some contact with their birth parents every once in a while.
Domestic Adoption: Domestic adoptions involve adopting a child from within the United States. You can adopt from outside New Jersey, but the process becomes much more complicated.
International Adoptions: If you want to adopt a child from outside the United States, you'll need to be familiar with some additional international laws. Park & Caporrino can help you navigate the process.
Adopting a Grandchild or Stepchild
Adopting a grandchild or stepchild are a few of the most common reasons for child adoption. Perhaps your grandchild has become an orphan, or you've remarried and would like to have parental rights. The team at Park & Caporrino can explain in-depth the processes of adopting these family members. Here's a brief overview of some of the basics:
Stepchild Adoption: In New Jersey, a child can only have two legal parents. While a child may have more adults acting in a parental role, only two can have legal standing. If no second parent holds parental rights, a stepparent may file for them.
Grandchild Adoption: If a child's parents, for any reason, relinquish parental rights, the child's grandparents may file for adoption. Once the adoption is finalized, the birth parents no longer have any responsibility toward the child or the right to contact them without the adoptive parents' permission.
How Do I Get My Birth Certificate If I Was Adopted?
As of 2017, New Jersey residents have the right to obtain their original birth certificates, even if they were adopted. You can request your original birth certificate from the New Jersey Department of Health, Office of Vital Statistics and Registry. In addition to the adopted individual themselves, adoptive parents, legal guardians, descendants, siblings, and spouses may also request access to the birth certificate.
Consult with Us to Learn More
If adoption sounds like the right path for you and your family, don't hesitate to get in touch with a seasoned attorney. The team at Park & Caporrino in New Jersey serve Essex County, Bergen County and Hudson County and can help you better understand the process and all the intricate steps involved. We want to help you create a happy home for a child in need. Contact us today, and we'll discuss your specific needs and make recommendations for your next steps.