Skip to Content
Landlord – Tenant Practice
Experienced Landlord-Tenant Attorney
For cases that require experience in landlord-tenant law, you need the attorneys of Park & Caporrino. The attorneys at Park & Caporrino have extensive expertise specific to this branch of law. We offer representation for both tenants and landlords in commercial and residential settings. We will help to review, negotiate and draft comprehensive commercial and residential leases as well as all notices required by law relating to eviction actions.
Our attorneys recognize the pitfalls and problems that can accompany leases because we understand the relevant law. Commercial leases in particular are quite complex and a commercial tenant can easily obligate themselves to significant liability if they do not understand the terms of the lease. We can help tenants and landlords navigate the process to negotiate the most favorable lease terms and reduce your risk of liability. A good relationship between a tenant and landlord starts with a lease that is fair to both parties. Park & Caporrino's experienced legal team will advise you on the many aspects of achieving and maintaining a mutually beneficial landlord-tenant relationship.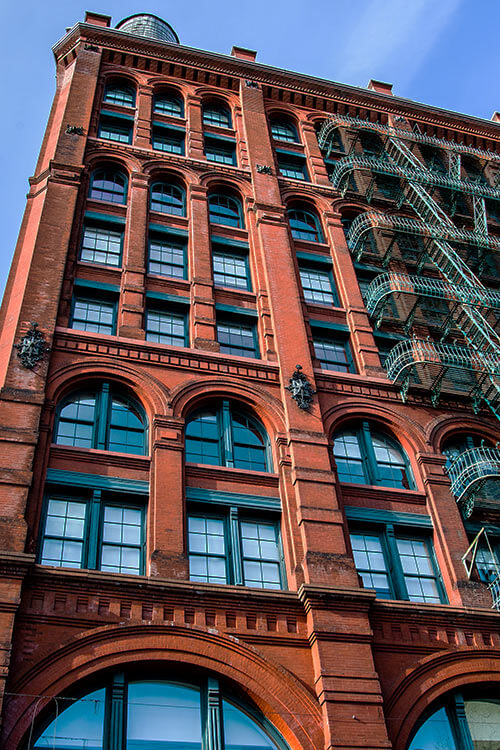 Our Wide Range of Expertise
You can get straightforward advice from our attorneys for any of the following:
Verify your rental unit is compliant with local, state, and federal law
Draft leases for commercial and residential tenancies for tenants and landlords that are iron-clad and enforceable
Effectively screen prospective tenants
Efficiently, effectively, and legally terminate a tenancy
Help tenants and landlords with the following:

Defend against improper and retaliatory evictions
Identify all possible defenses and claims
Understand the different notices that terminating a tenancy requires
Go to court fully prepared and with adequate attorney representation
Achieve the best possible outcome in the shortest possible time

Post-tenancy relief. After a tenant moves out, the landlord and tenant both have obligations. We'll help you:

Recognize "ordinary wear and tear" and "damages," and the difference between them
Lawfully dispose of a security deposit, or make a claim for return
Collect unpaid damages and rent
Call for Assistance from a Skilled Attorney
Park & Caporrino has decades of experience handling a variety of issues for tenants and landlords, and our collective expertise can benefit you or your property. Don't hesitate to give us a call today if you need assistance with any of the mentioned issues. We'll help you schedule a consultation, and you can discuss your situation with one of our experienced attorneys.