Skip to Content
Helping Companies & Individuals with Business Law
In today's complicated business world, having an experienced legal professional with a thorough knowledge of business law is a valuable asset. Park & Caporrino has a team of attorneys well versed in business law services at our Leonia, NJ office . We offer our business law services at competitive rates, and businesses of all sizes can benefit from the guidance and expertise of our legal professionals. Our attorneys assist large corporations, small start-up companies, and everything in between. We're ready to help your company grow and to give you confidence in your business decisions through our effective legal representation. We're here to help. So contact us today to schedule an appointment.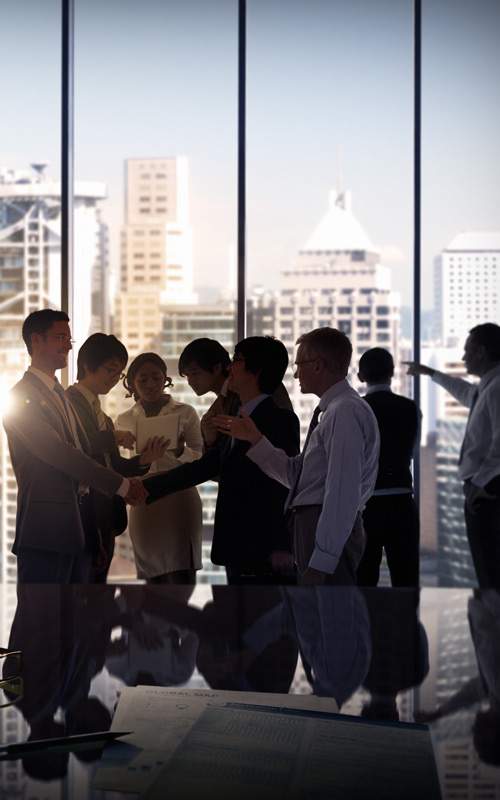 Comprehensive Business Law Services
When you enlist the business law attorneys at Park & Caporrino, you'll never find yourself without assistance. Our law firm provides legal counsel to businesses. We have a dedication to serving your company's best interests in a variety of commercial settings. Our comprehensive services for businesses include, but are not limited to:
Limiting your personal liability
Choosing the best business entity form for your individual needs
Verifying business compliance with legal formalities
Drafting, negotiating, and reviewing business contracts
Preparing partnership agreements, LLC operating agreements, and shareholder agreements
Starting a new business
Selling or purchasing real estate
Selling or purchasing an existing business
Preparing non-disclosure and non-compete agreements
Serving as a registered agent to verify that no default judgment gets entered against your business for failure to defend a lawsuit
More About Our Business Law Services
Our business lawyers provide a wide range of legal services to small business owners, prospective business owners, business professionals, and real estate professionals, including investors. Learn more about the services we can offer your business:
Contract Law – We can help to create, review, negotiate, and amend contracts. Even the simplest contract can present complex problems if not drafted with the proper strategy and care. Our legal team will ensure your goals are our focus while protecting your interests.
Business Formation – There are options when it comes to business structure, each offering advantages and disadvantages. Your choice will impact how you do business, the extent of your personal liability, and your risks in doing business. Working with an experienced business lawyer can help with understanding benefits and formalities of operating as a business entity. Business structures we assist with include sole proprietorships, partners, limited liability partnerships, limited liability companies, and corporations.
Common Types of Business Law Cases
Park & Caporrino has been serving businesses in New Jersey and New York for more than 25 years. Statistics show that nearly every business will be involved in some sort of litigation, with more than three in four businesses being sued. One of the most common reasons for someone to file a lawsuit is a breach of contract. Questions of ownership are also common sources of contention in business law. Relationships between entities or businesses can be challenging to negotiate.
Do You Need a Business Attorney?
It can be challenging to determine whether your situation is serious enough to contact a business law attorney. Disputes between you and your business partners should can often be resolved through negotiation rather than litigation. Our attorneys are here to assist you with such complicated tasks, and we can help organize the process to prevent future issues related to your company. There's no harm in contacting our business law firm to determine what we can do for you.
Sound Guidance at Your Disposal
Whether you're starting a new business or deciding to purchase, sell, or merge a business, the attorneys at Park & Caporrino are here to provide sound legal guidance developed from years of business law experience. We've been practicing law for more than 25 years and can assist you in English, Chinese, or Korean. Our practice areas also include adoption, bankruptcy, civil litigation, criminal law, DUI & DWI traffic violations, family law, landlord-tenant practice, and real estate. Contact us today to get started.